It's been a month since I last posted. Was it even that long? Have I lost interest in blogging or even writing about food I've cooked or even talking about my feelings at all?
Honestly, blogging is not an easy feat. To many, it just seems like you just simply write. I truly admire many blogger friends that I have who can upkeep with their blog and update it really frequently. Taking pictures are always fun as usual but writing the blog posts to upkeep with the pictures take loads of time. You need to write the post then tweak it and then mull over it before posting it.
At this point in time, I have quite a few backposts and I hope to finish writing them in time. Backlog never seems to be like much fun anyway. I'm sure I'll figure them out :)
For this long period of time, there have been many things on my mind. You know, they often say that women just love to cramp or do so many things at one time and more often than not, they may just go through a breakdown because of these. Everyday at work, home and life I just want to achieve so much more. At times, I wonder if they are even achievable at all. Mr G will always tell me can you just slow down? I think this all just happens because I want to do so much with my life if at all, it just totally stops. It's morbid to think of death, right? But eventually, we have to go through it.
Yeah you might have guessed it. I was pretty sad to hear that a veteran actor like Robin Williams have passed on. I really loved him as Mrs Doubtfire. It was just one of his other movies that I truly love. Having said that, I would love to share the quote with you below. Caring for people around you may just never be enough. They may be going through some rough patch that you just don't know or don't care enough to ask.
Curry paste:
5 cloves garlic - chopped
4-5 red chillies, trimmed and deseeded
3 lemon grass, trimmed, outer leaves removed and thinly sliced
5 cm piece fresh ginger root, peeled and chopped ( I use lengkuas )
4 large shallots. peeled and chopped
1 tsp ground tumeric
2-3 tbsp oil
Ingredients for the curry:
1 kg skinless and boneless chicken thigh- cut into bite size pieces
2 tbsp oil
2 onions peeled and thinly sliced
sea salt and freshly ground pepper
4 kaffir lime leaves
1 cinnamon stick
3 star anise
400 ml coconut milk
100ml chicken stock
1 tsp palm sugar or soft brown sugar
2 tbsp light soya sauce
2 tbsp fish sauce
some green beans or potatoes
Method:
Blend curry paste ingredients in a blender to a smooth paste.

Heat oil in pan or wok.

Tip in the curry paste and stir over medium heat for a few minutes til fragrant. Add onions and cook stirring frequently for 5 mins till softened.

Pat dry the chicken and s

eason the chicken with salt and pepper. Add to the pan and stir to coat them with the spice paste.

Add the lime leaves, cinnamon stick, star anise, stock, sugar, soy and fish sauces and bring to the boil.

Reduce the heat to a simmer and cook gently for 30 to 40 mins till chicken is tender.
I thought that the chicken curry was pretty ok just that it would taste even better with some curry powder or chilli powder. Of course, some curry fans will beg to differ. That is just my own opinion, really. Anyhow, you must try this yummy curry from Gordon Ramsay.

I'm going to submit this post to

Cook like a Star (Gordon Ramsay) organised by Zoe,

Bake for Happy Kids

, Yen from

Eat Your Heart Out

and Mich from

Piece of Cake.






I'm also going to link this post with Cook-Your-Books#15 organized by Joyce of kitchenflavours.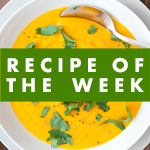 Nevertheless, I promise that this won't be the last post for months. I'll have more coming up. So do keep an eye on my blog every now and then. See you soon!!