If this recipe puzzles you, you are not alone. I've always thought and imagined curry to be cooked over the stove with a deep pot but this proves me wrong. Then again, do not be overwhelmed by the ingredients but do try to attempt it with an open mind as it is really pretty easy - marinate and bake.
I think this is going to be a very good one-dish meal where you can marinate it the night before and then bake it to eat on the next night.
Ingredients:
1.25kg chicken pieces (use whichever parts you fancy)
freshly ground black pepper (I used white pepper as it is what I have)
2 tsp finely grated fresh ginger
1 large clove garlic, peeled and crushed
5 tbsp full fat, natural yoghurt
1 1/2 tbsp ground coriander
2 tbsp peeled and finely chopped shallots or red onions

Method:
Put the chicken in a large casserole dish in a single layer.

Add the salt, lots of black pepper and the lemon juice. Mix well and set aside for 20 minutes.

Combine the ginger, garlic, yoghurt, coriander, cumin, turmeric, cayenne pepper and cardamon in a bowl. Mix well. Rub the chicken with this mixture, then cover and refrigerate overnight.

Preheat the oven to 200 degrees celsius.

Bring the chicken to room temperature. Brush the top with oil and scatter the onions over the top. Place in the middle of the oven for 30 minutes. Turn the chicken pieces over and put back into the oven.

Cook for another 40 minutes, basting every 10 minutes with the juices.
This is how my marinated chicken drumsticks look like ;) Looks yummy right? You bet! And it sure smells good!
Finally this is how my baked curry chicken looks like.
According to Mr G, the curry chicken has a milder taste compared to the earlier curry beef cooked a few days back. He says it has a slightly sour taste due to the yoghurt in its marinade. Honestly, if I didn't tell him it contains yoghurt, I bet you he wouldn't even know ;) For me, I like this kind of curry - spicy and sourish taste that blends with the savoury, curry flavour. Nice!!
In case you are curious why Mr G likes to eat curry so much, he is affectionately known as chin-dian as what many people say - his dad is Indian and his mum is Chinese. From young, Mr G's mummy cook curry daily just like any Indian household so hence, this stokes his continual love for curry and spicy dishes.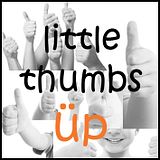 I think this will likely to be my last dish for June so just a gentle reminder on those who are keen on joining our blog hop event next month - Cook like a Star. If you have seen Masterchef and envision yourself or even dream of wanting to be like any of the Masterchef hopefuls, perhaps you can start right here. For July, the celebrity whom we are going to cook or bake with is Curtis Stone - one of the guest chefs on Masterchef Australia. Do joing us!