I realised that in my blog, I don't have many breakfast recipes. You are right, I don't really cook breakfast except for scrambled eggs and frittata. Perhaps I need to learn how to cook breakfast more, afterall, they did say that you should eat breakfast like a king.
This week at IHCC, our theme is "Reveille-toi" which means wake up in french. Have you woken up in the morning only to feel really hungry and need a real boost in the morning? I do, ok I always do. I definitely need a good breakfast to get me started for the long day ahead. I'm not sure what is your kind of good breakfast. For me, it is definitely something savoury like sausage and eggs, sandwich with savoury filling, etc.
Today, I'm going to attempt a dish which I never thought I would dare to attempt for a long time. Yes as the title states, it is going to be a
soufflé
*GULPS* Have you tried to bake a
soufflé
? I do know that even restaurants do have
soufflé
s that can disappoint and it is not a surprise to me. This delicate baby is one that should be on every chef wannabe's repertoire for sure. Ok, wish me all the best as I try to make it. Let's hope that Mr G will get his breakfast hehe!!
One of Jacques Pepin's tips are that as metal interacts with the egg whites, this will make the egg whites more stable structurally as they take on air. He also mentions that whilst beating egg whites by hand, you must start fast to make them more liquid, then slow down, not forgetting to lift them with the whisk but yet not touching the bowl too much. However, the crux of making a perfect
soufflé
is the timing where you have to use the egg whites right away. For this gruyere cheese
soufflé
, Pepin uses a wide, shallow gratin dish and then creates a lattice on top with thin slices of American cheese. He also mentions that a
soufflé
ramekin would work just as well.
This
recipe
from Jacques Pepin is from Food and Wine magazine, January 2014.
Ingredients:
3 tbsp unsalted butter, plus more for greasing
2 tbsp freshly grated

Parmigiano-Reggiano

cheese
3 1/2 tbsp all purpose flour
244g whole milk
5 large eggs, separated
1/2 tsp kosher salt
1/2 tsp freshly ground pepper
85g Gruyere cheese, shredded (1 cup)
2 tbsp chopped chives
2 slices American yellow cheese, each cut into 6 strips
Method:
Preheat the oven to 200 degrees celsius.

Grease a 1-quart gratin dish with butter and dust with the Parmigiano; refrigerate.

In a saucepan, melt the 3 tablespoons of butter over moderate heat. Whisk in the flour and cook, whisking, for 1 minute. Whisk in the milk, bring to a boil and cook, whisking, until thickened, 1 minute. Remove the béchamel from the heat, then whisk in 4 egg yolks along with the salt and pepper; reserve the remaining yolk for another use.

In a clean bowl, beat the whites until firm peaks form. Whisk one-third of the whites into the béchamel, then fold in the remaining beaten whites.

Fold in the Gruyère and chives; scrape into the prepared dish.

Arrange the American cheese strips on top in a crisscross pattern.

Bake for 25 minutes, until puffed and golden. Serve.
Would you like to see how my
soufflé turned out?
Frankly, I thought my egg white mixture did split a little due to no agent to hold the egg white structure. However, when I folded the
béchamel
in, it seemed to be much better. I love the taste of this light, cheesy and a tad eggy
soufflé
. I will try to master more
soufflé
s in time to come! I think this gives me a bit more confidence now as a home cook. Mr G is sitting there savouring his breakfast now. I guess that means it is a pass!! Try to make a
soufflé
if you dare ;)
I'm submitting this post to IHCC's Reveille-toi.
I'm also submitting this post to
Cook-Your-Books#26
organized by Joyce of
kitchenflavours
.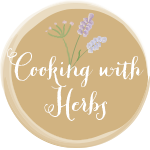 I'm also submitting this post to Simply Eggcellent #6 organized by Dominic of Belleau Kitchen.